Maturity Assessment Process
step by step
Our maturity assessment systematically inventories the extent to which sustainability is embedded in your company's operations and decision making.
This process helps you to:
Understand your company's journey to date.
Identify areas of strength and opportunities for improvement.
Calibrate your company's experience against the work undertaken in other companies.
The baseline assessment process includes:
Launch Session
We start with a 2 to 3 hour meeting with your core team to outline a suitable data collection process and identify key contacts.
Data Collection and Calibration
Our research team has a well-developed understanding of how companies compare to one another and will guide you through the inventory process to ensure that your assessment is accurate and comparable.
We work with you to gather the right data. We conduct interviews and organise internal focus groups. We also review sustainability reports and any prior work initiatives or assessments. Data calibration happens simultaneously.
Findings Summary
We document and clearly summarise the findings of your assessment to provide a solid foundation for future work. We present your results in a summary report that includes a Practices Visualisation and a Maturity Chart that points to next steps.
Deliverables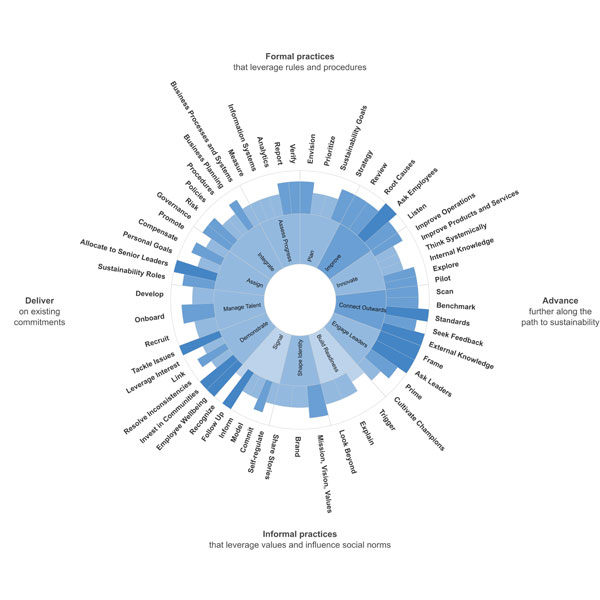 Practices Visualisation
A complete visual overview of the practices your company is undertaking to embed sustainability.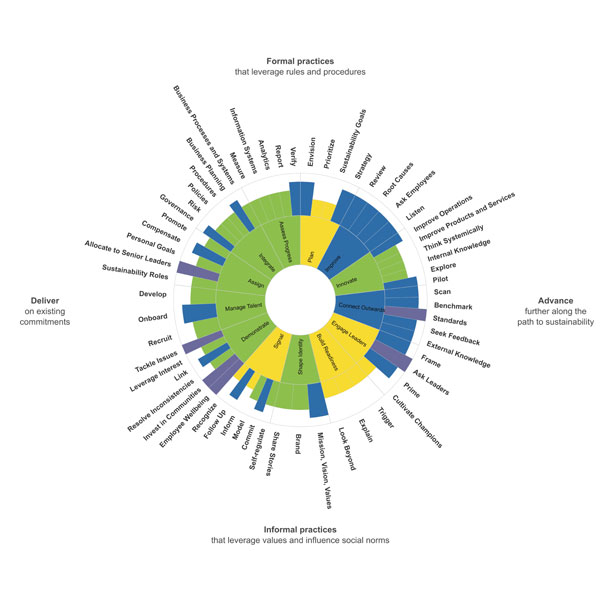 Maturity Chart
A visual guide to the maturity of your company's sustainability practices that identifies priority opportunities for further embedding initiatives.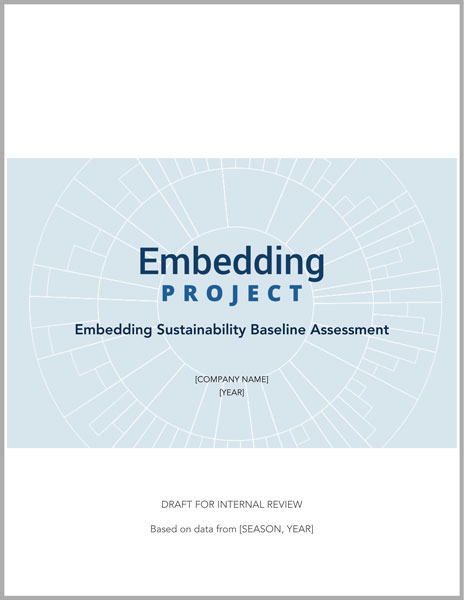 Summary Report
A report accompanying and explaining the visual deliverables to help you and others in your company easily interpret the findings.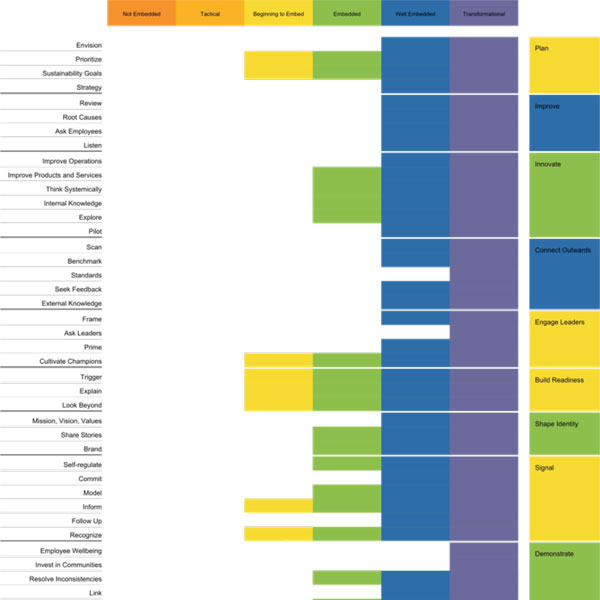 Optional: Action Plan
A detailed outline to aid you in the implementation of your next steps. Action Plans are not included in the typical assessment process.